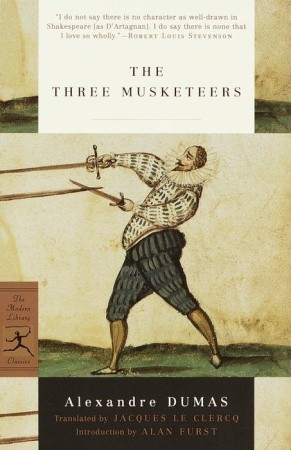 I read The Three Musketeers this summer while on vacation at my mother's. I wanted to read it, like every book I read in French because they are classics. And perhaps one of the most famous French novels abroad. The Three Musketeers has been adapted many times, into a TV show recently or in movies.
Never fear quarrels, but seek hazardous adventures.
Synopsis:
The Three Musketeers tell the story of the early adventures of the young D'Artagnan. And his three friends from the regiment of the King's Musketeers: Athos, Porthos, and Aramis.
Under the watchful eye of their patron M. de Treville, the four defend the honor of the regiment against the guards of the Cardinal Richelieu, and the reputation of the queen against the machinations of the Cardinal himself as the power struggles of 17th-century France are vividly played out in the background.
But their most dangerous encounter is with the Cardinal's spy: Milady, one of literature's most memorable female villains.
Review:
I liked the book, I didn't love it, but I found it genuinely entertaining. And it was easy to read for a book from two centuries ago.
But the thing is, I still don't understand why this novel became a classic. It wasn't unusual to write stories about musketeers at that time, nor was adventure novels. And The Three Musketeers isn't one that is particularly brilliantly written. But aside from it, I enjoyed reading the book.
I would recommend it to someone who enjoys a good adventure novel with a little Renaissance espionage.