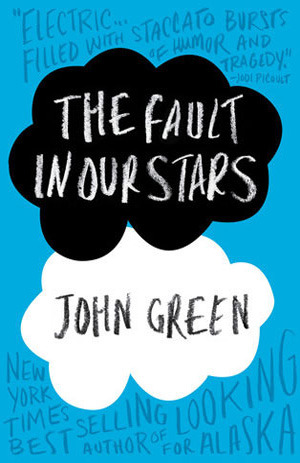 I read The Fault in our Stars after I watched the movie last year. And I have to say that I never cried so hard in front of a film or a book in my life. I loved the way the book was written. It was simple yet incredibly touching.
As he read, I fell in love the way you fall asleep: slowly, and then all at once.
Summary
I'm always in for a good love story! And this one, between Hazel and Gus, is one of the most beautiful ones that I have ever read. Everyone should aspire to have the same love, connection, and friendship as these two had. They should be the love affair that everyone wants to have in a lifetime, not Romeo and Juliette.
First, a quick recap of the story. So The Fault in our Stars is the story of Hazel Grace Lancaster, who has cancer and has to go to a cancer support group because of her parents. There she meets Augustus Waters, another teenager who had cancer but appears to be in remission. They become friends along with another one, Isaac, who slowly becomes blind.
At first, they only flirt with each other and develop a solid friendship. But once Hazel admits that she is afraid of hurting Gus when she'll die, they start dating. He even gives her his one wish he got as a kid who has cancer, and together with Hazel's mother, they go to Amsterdam to meet their favorite author.
Review
It was not only the depiction of a young love story blossoming that touched me. But it was also the way it was written, making it real for the reader that most moved me. I don't think I would have cried that much if the story wasn't so beautifully written.
What also touched me is the way they all deal and cope with their cancers, almost coping with it as adults would. Yet still not as cynically as we might think they would.
I would recommend this book to anyone who needs a good cry, but who also loves hope and love. It's a sweet love story and a beautiful story full of hope. Even though the subject of kids that have cancer doesn't appear to be the most joyful one, it's one of my favorite books and one of my top 5 in 2015.
SPOILER ALERT
I think the funniest and surprising scene in the novel is when Gus knows that he is going to die and throws himself a funeral. That way, he could understand what Hazel and Isaac were going to say once he was dead. You can see that he has accepted that he is going to die the way. And I don't think most of us would because he knows that he has led a beautiful life. Gus knows that the kind of love he and Hazel has is rare and that not anybody will have it.