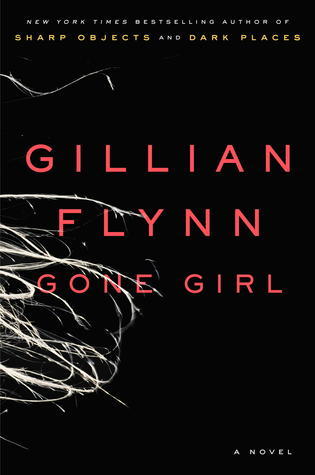 I just finished Gone Girl today, and it was one of the best that I read all year! It's my first "adult" mystery novel, and I have to say that I was not a bit disappointed. It took some time for me to get into the book. But once I got into it, I couldn't stop reading.
There's a difference between really loving someone and loving the idea of her.
Summary
The novel is about a man, Nick Dunne, who one day comes home and discovers that his wife is gone. He reports it to the police and begins being the prime suspect of the disappearance and later supposed murder. (can't say more, spoiler alert)
Review
What I loved about the novel is that we both get the perspective of the husband and the one from Amy, his wife, even though hers starts as a journal. So at first, we can get confused as to what happened, who the bad guy is. It kind of blurs our moral compass a bit, because we don't know who to trust, Amy or Nick. We can see that, as the story goes on, it is the same with all the characters in the novel who eventually all lose faith in Nick. And believe that he had something to do with his wife disappearing.
I also really loved the way the novel is told. It really feels like the characters; both Amy and Nick are talking directly to the reader. It is perhaps why we don't really know who the bad guy is alongside with Gillian Flynn's excellent writing.
I would highly recommend this book to anyone who loves a good mystery with revelations you wouldn't expect.
SPOILERS
I especially loved the way we discovered what really happened in the middle of the book. How, it changes from she said/he said story to the story of a woman trying to frame her husband for murder to get back at him.
We also see the way Nick comes to the revelation that his wife hated him so much for cheating on her that she created a whole scenario to frame Nick for her supposedly murder. And when he realized how he tries to get back at her, becoming more cunning, then he used to be to match her extreme intelligence.